Welcome to August! For many, the dreaded month that signifies the end of Summer and onward to school!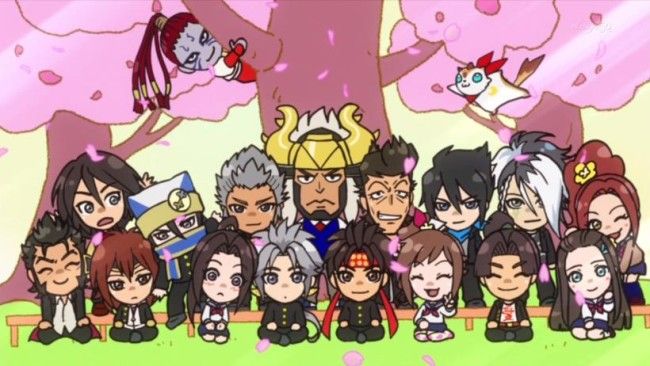 Roleplays:
Wishful Thinking: Voyage of the Sun
seems to be continuing. Enjoy the wonderful world created by Ink!
Fire Emblem Warriors
started last month, and all the Fire Emblem fans of the site gathered for the ultimate experience! I hope to see that RP survive in the future.
A "Game" of Life or Death Reb00t
has finally made it to the tournament! Time to dig into the site's old history and relive it in this reb00t.
Melee Superstar
is still going strong, with Ink, Brian, and Cat being the three RPers in it. I hope you guys become the superstars (Lol, I have no idea what it is about).
Year 3115: Redemption
needs some redemption it's self. Started at the beginning of July, it hasn't gotten much love since.
Sengoku Wars
is
still
going! The epic adventure in the era of the Warning States of Japan is still unfolding it's tale.
The Strategist and the Page
(Or the Page and the Strategist, I forgot which order it came in) is going strong between Cat and Hanbei. They seemed to have competed for the top poster of the month, both having over 40 posts last month!
Werewolf
and
Brave New World
are still pending to start. I think Dusk and Raven are waiting for some other RPs to die down before starting these guys.
Stories:
The Kingdom of Laril
is a new story between Raven and Vir. I hope you go check it out.
Sengoku High: The East and the West
is still going strong between Cat and I. We don't post on it as much as the other RPs, as it is just between her and I.
And I think that is it for August. A bunch of RPs were started last month and continued to grow throughout it. Happy school everyone, and I hope you didn't become too much of a slug throughout the summer!